Thoughts of the Niko Paulanne
---
~*~
I have all my life been interested in information technology. I remember those first miraculous years in computer world. I got a Commodore -computer when I was 7 years old. I use my IT skills to consult my clients. I've also photographed all my life, so that's why I did have my photography and videography company.
~*~
---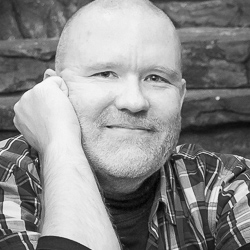 "Consulting suits me very well because I like working with people. I listen to my clients with a sensitive ear and try my best to find the right solutions to their problems. The best reward for a consultant is that the client is be more successful in their businesses, client's everyday work is easier and the client can free up their time to make more profit."
Info
I'm native Finnish, fluent English speaking and good Swedish speaking person. I can also manage with German language. I'be been working over 10 years on IT-industry same time trying to finish my masters in programming engineering, until I decided to found Niko Paulanne Consulting, Suomen Juhlakuvauspalvelu – Finnish Jubilee Photography Service and Suomen Hautajaiskuvauspalvelu – Finnish Funeral Photography Service year 2008, and also Kuvausretket.fi & Boudoir.fi -services year 2012. I also write to Pienyrityskonsultit.fi -blog. A bit later I launched Pienyrityskonsultit.fi and Yhdistyskonsultointi -services which now a part of and under Niko Paulanne Consulting umbrella.
I'm an regular Finnish guy who sometimes get a bit nerdy with his several computers at home. I'm happy to have my lovely wife Riikka and our dogs miniatureschnautzers Nanni and Omena keep me out of computers on weekends. You can check out our dogs from Riikka's blog Nappisilmän koiruudet (in Finnish only, sorry).
I call myself as optimistic and forever life studying person so I decide to pursue my dream in professional photographing world. My decision was to try to do only truly heart touching things in life and it was influenced greatly by my passed away wife Minna. She showed by her own example to me that by doing also little things one can also make good things happen on lives of other people.
By doing these little things I want today solve your problems by consulting and document Your your subjects to unforgettable photographs.